Coming Up
Octoburst & Rave Harps presents…
Journey to Dreamland
FREE PUBLIC CONCERT
Rave Harpers celebrates their imaginative and playful spirit this Children's Day.
Join the young harpists on a dreamy adventure as they let their imaginations run free in dreamland, have fun together travelling to their favourite countries, and explore cultures and music on the harp!
7th October 2018
11am & 1pm
Esplanade Concourse
---
October 27th – 29th, 2018: Masterclass and Concert with Isabelle Moretti
Camac Harps Singapore and Rave Harps are holding a special three days with Isabelle Moretti at the end of October. On October 27th, there will be an open masterclass with the great French artist – places are limited, so register now at [email protected].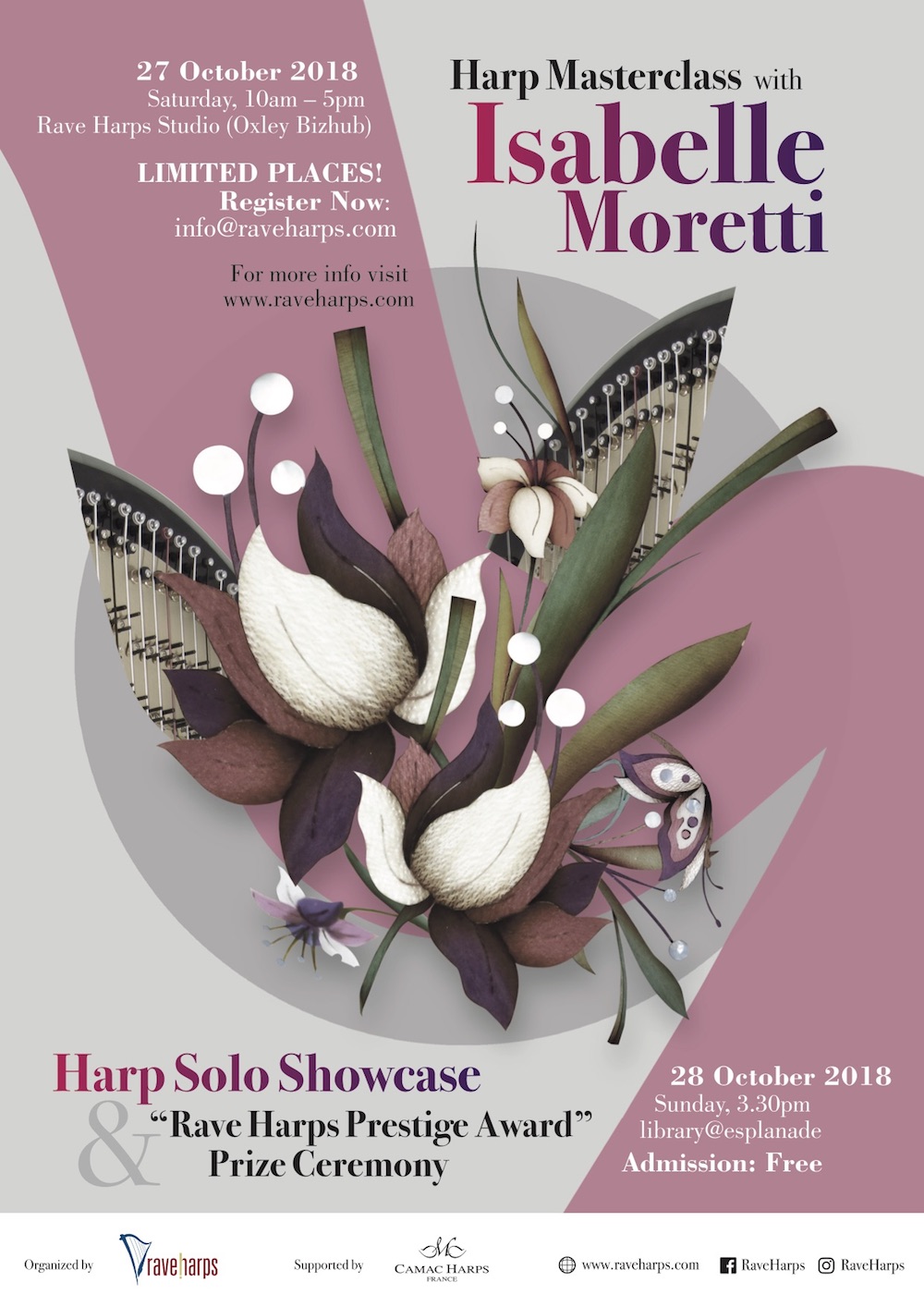 On October 28th, there will be a solo showcase, followed by the award ceremony for the Rave Harps Prestige Awards (the competition for members of the Rave Harps Academy).  The ten student winners will share the stage with Isabelle Moretti, in concert on October 29th! 
Isabelle's recital will also be the Singapore debut for Camac's new Canopée Concert Grand harp. This stunning masterpiece, Camac's first inlaid model, takes almost six months to make. Over five thousand pieces of fine woods and mother-of-pearl evoke the soul of this unique creation.
To download the press release about the Canopée, and her sister the Art Nouveau, click here (PDF, 128 KB).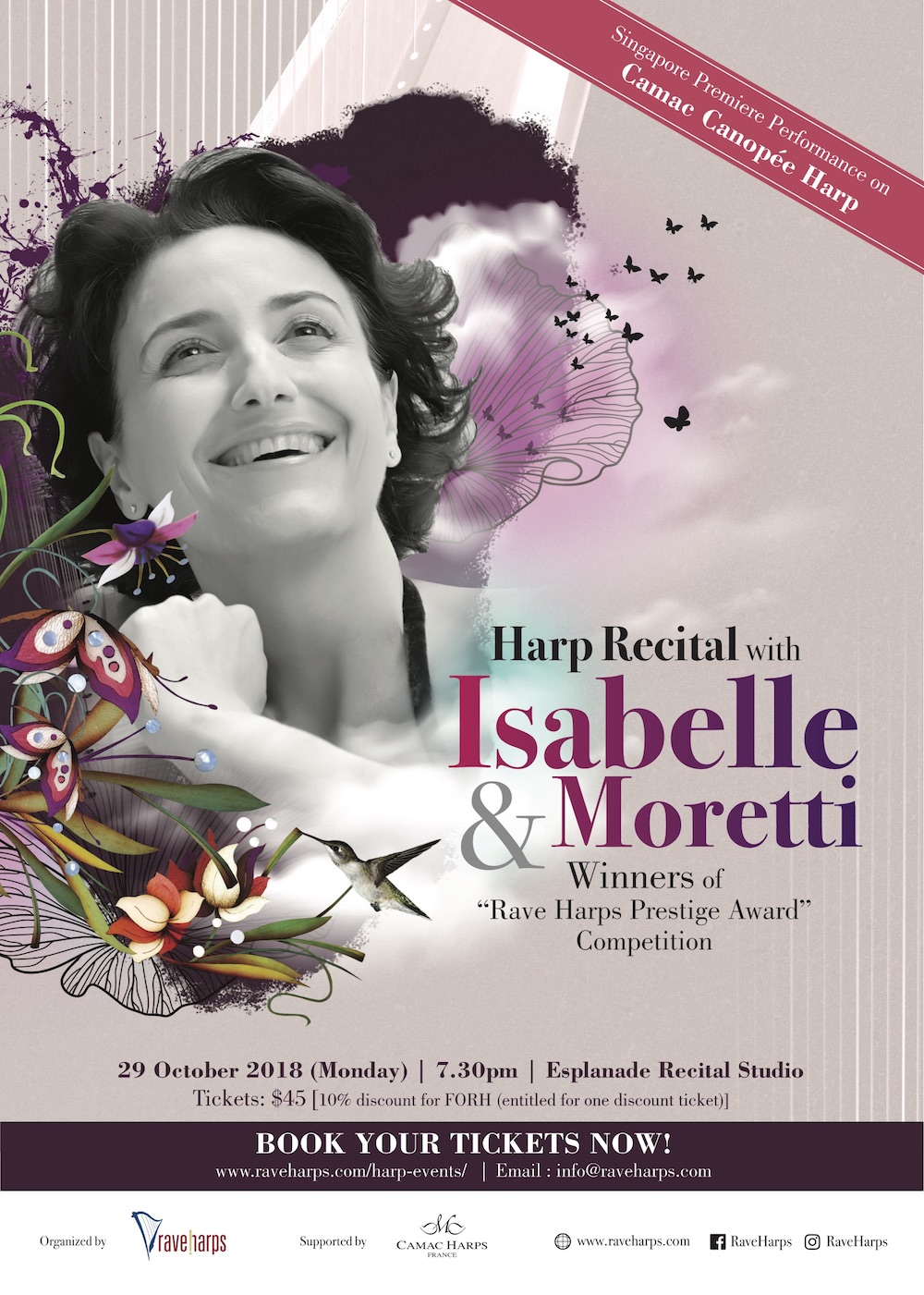 ---